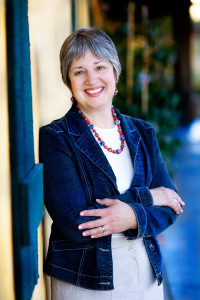 Deb is the author of Because I Said Forever: Embracing Hope in a Not-So-Perfect Marriage (co-authored with Heather Kopp) and the author of a book for children, Corey's Dad Drinks Too Much. She has been a contributor to many books, including The New Women's Devotional Bible and Pearl Girls: Encountering Grit, Experiencing Grace. She has written for Focus on the Family, Christian Parenting Today, and many other publications.
Deb married Randy Kalmbach at 19. They thought all they needed was love—and the possessions they could fit in their metallic blue VW bug! What they didn't realize was how much it would take to live with adversity, disappointment and heartache. They never imagined their journey taking them into the depths of addiction with Randy battling alcoholism for almost 30 years before he experienced the miracle of sobriety.
Deb isn't just theorizing when she gives hope and practical solutions to those who struggle with difficult relationships. Her own brokenness has given her great compassion and insight for others who are hurting. With her vibrant and engaging manner, she speaks profoundly about God's faithfulness and how to embrace a God-honoring life in the midst of almost unbearable circumstances. Deb and Randy are grateful beyond words for their 45 years of "not-so-perfect" marriage.
They make their home in rural Washington State with Kosmo, their lively Jack Russell Terrier. They have two amazing sons, a lovely daughter-in-law, and a sweet 3- year old granddaughter.