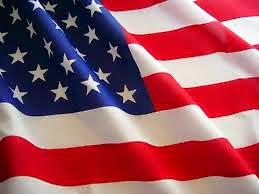 In the late 1970s, Randy and I and our two sons spent three years stationed on Okinawa, Japan with the Air Force. On our first 4thof July overseas, we gathered with other families of the 15thTactical Reconnaissance Squadron to celebrate the freedoms I had often taken for granted.
If I closed my eyes, I could almost imagine being back home and not on an island the size of New Jersey. I savored the familiar aroma of barbecued hamburgers and hotdogs. Picnic tables laden with steaming corn-on-the-cob, baked beans, and even juicy watermelon, an expensive delicacy in the Far East, waited for the lineup of hungry guests.
Living in another culture had offered a multitude of new opportunities. I enrolled in Japanese courses, our sons played with Okinawan children with hardly a language barrier, and we sampled tempura-coated vegetables managing chopsticks instead of forks.
I would never trade our experiences, but we missed the United States. Silly things like TV commercials that were absent from the Armed Forces station, but showed up with taped programs like Star Trek and Dallas. The usually annoying advertising now gave us glimpses of ordinary life back home. A way of life you would be hard pressed to find anywhere else.
Even a trip to the movie theater on the military base got me choked up with nostalgia. They always played our National Anthem to preface the featured film, against a backdrop of Americana scenes. Dorothy was right. There really wasn't any place quite like home–Kansas or otherwise.
Years later, I still remember the rush of emotion I felt when our plane nosed through wispy clouds and the stately Golden Gate Bridge came into view. After three years, we had finally come home to the land of the free and the home of the brave. I would never take my country for granted again.
Dear Lord, thank you for showing me the great value of freedom.