This past week, the topic of conversation nearly everywhere I went, was the tragic terrorist attacks in Paris. The horror of what happened there and in other places–Lebanon, Nigeria, and now Mali, is beyond belief. How can this happen? How can a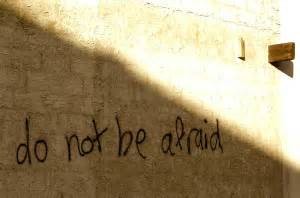 group of people have consciences seared to the extent that they believe what they're doing is heroic? They believe killing "infidels" and then killing themselves brings ultimate glory to themselves and their god.
In contrast to those horrific events, Randy and I, our two sons, Chris and Jeremy, and granddaughter Lucy traveled to Ohio a couple of weeks ago to celebrate my mother-in-law's life. Lucy, who is 3-years old, has the innocent, carefree outlook on life that children her age enjoy–and they should! I loved hearing her giggle when we played hide & seek in the hotel room. Where could Lucy be? She tried her best not to wiggle and give away her hiding place under the comforter of the king-size bed. Of course, we knew right away where to look. That lump under the covers was a give away–but we searched in the closet, behind the curtains, and even in the bath tub. When we finally "found" her, she shrieked with delight. Observing life through a child's eyes is so refreshing–especially when life is heartbreaking.
Lucy experienced some panic, though, when we went through airport security. Her favorite stuffed animal, a giraffe named "Safari", also had to go through security. This was Lucy's worst nightmare. We had to pry Safari out of her arms so the giraffe could be inspected by the security agents. We promised Lucy that Safari would come through on the conveyor belt. She was inconsolable until she saw her stuffed animal. Then came the series of 3-year old questions…Daddy, why did they have to take Safari? He explained that we have these security procedures for safety. Sometimes there are bad people who try to bring things on the plane that could hurt others. After many more whys, Lucy seemed to accept her dad's explanation. On our return flight, she placed Safari in the tub along with our other belongings to be checked by security. No problem this time.
I'm a lot like Lucy. I want to ask my Heavenly Father why? Why are there bad people who hurt others? There aren't easy answers. We live in a broken world where evil is a reality. As much as I'd like to pretend it isn't so, it's impossible to ignore the facts. Flawed people follow flawed teaching. They become blinded to humanity–innocent people who are husbands, wives, parents, brothers, sisters, friends–all enjoying life–a meal at a restaurant, a soccer game, a concert in Paris, only to be shot at, wounded, or murdered. Our world has become an increasingly dangerous and violent place.
How do we cope with the uncertainties and dangers posed by terrorists? I continually look to the Bible for comfort and hope. The phrase "do not fear" appears at least 365 times in scripture. That's significant! Psalm 46 offers this encouragement:
God is our refuge and strength, an ever present help in trouble. Therefore we will not fear, though the earth give way and the mountains fall into the heart of the sea, though its waters roar and foam and the mountains quake with their surging.
The God of the Bible, who I choose to believe, promises never to leave us or forsake us. He is our refuge and strength, the One who never changes, no matter what happens around us. The pastor at my mom-in-law's service said there are no free passes through the valley of the shadow of death. None of us escapes walking through difficult, even heart-wrenching times. But this promise assures us we will not walk alone. Your rod and your staff they comfort me, says a familiar passage from Psalm 23. We don't have control over terrorism, but we do have control over where we will focus our thoughts. When fear threatens to wrap its icy fingers around my heart, I will remember the verses that emphatically say: Do not be afraid!
How are you coping with the escalation of terrorism?