One person with courage is a majority.  -John Maxwell
A couple of months ago, Randy and I traveled to Austin, Texas for a reunion of the 15th TRS (Tactical Reconnaissance Squadron) which was stationed at Kadena Air Base, Okinawa, Japan. We had an amazing time reconnecting with old friends. Most we hadn't seen in more than 36 years, but we discovered that time didn't matter. Our experiences had bonded us together in ways I hadn't imagined. I couldn't help but think that each of us had been divinely appointed to be there during those years–1978-1981.
As we reminisced, we wives wondered how we had ever survived being on an island the size of New Jersey–most of us with young children, with our husbands gone half the time. The guys flew RF-4s, the reconnaissance or "recce" counterpart of the F-4 Phantom fighter jet. They spent 2 weeks on temporary duty in South Korea where the 15th TRS operated a detachment. Then they returned to Okinawa for 2 weeks, a cycle that continued for the entire three years of our assignment. Randy never unpacked his suitcase!
At the reunion, we laughed about the challenges of coping with life on Okinawa, mostly by ourselves. Back then, it hardly seemed funny. When a typhoon threatened the island, our husbands left us behind to get the planes out of harm's way. You've got to be kidding! I thought. They leave and we stay? To their credit, the squadron always left a few guys to check in on us, making sure we had everything we needed to weather the storm. We were grateful for that!
Communication (or the lack thereof) was especially challenging. We didn't have any phones. This was long before cell phones or texting. Can you imagine? When Randy left for Korea, we were incommunicado–except for the "Phantom Express." Other crews whose 2- week rotation was up brought letters from the guys who were still there. I still treasure a box of Randy's "Phantom Express" letters.
Even though we dealt with our share of inconveniences, we knew we weren't alone. Some of my dearest friendships were forged on Okinawa. The friends who sponsored us when we arrived gave us the lowdown on how to deal with life in a very foreign country, i.e., how to avoid mold growing on your shoes in those dark, damp closets among many other tidbits of helpful advice. One friend faithfully came to visit every Tuesday after work to encourage me and share her faith. Another friend's joyful, optimistic attitude bubbled over and became contagious– no matter what you were going through. I knew I could always count on these friends. They made all the difference during those three years living overseas.
So when Randy and I received the invitation to the reunion, we hesitated to travel so far for a weekend spent with people we hadn't seen for several decades. Neither of us anticipated the sweetness of reuniting with friends who had walked a very unique journey with us. Randy separated from the Air Force after our Okinawa assignment in 1981. Those who stayed in the service commented that they never experienced this depth of friendship at any of their future military assignments.
Maybe that's because tough circumstances tend to draw us closer together. I've learned through the years to watch with anticipation to see who God brings across my path to help me find my way. After all, friendship may be the closest reflection of God's love for us that we will ever experience. I'm convinced that some of God's brightest reflectors happened to be on Okinawa at the same time as me.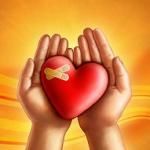 Maybe it's just me, but it seems like social media conversations are often lacking in compassion. There doesn't seem to be much restraint as people are quick to vent their emotions online.  The result is a nasty, mean comment that hurts!
I recently read a troubling conversation thread on Facebook. My friend had posted a picture of her son who would have turned 34 that day. The photo showed him on an earlier birthday, blowing out candles on a cake. My friend simply wanted to remember him in better times. Last fall,  he was killed in a tragic series of events. Sadly, he had suffered from mental illness. One day he snapped and killed three people on a random shooting spree near his apartment. Then police shot and killed him. There's no way to understand the intensity of pain and anguish felt by each person affected by this tragedy. This would be any parent's worst nightmare.
Most people who commented on my friend's Facebook post had only words of compassion and support. Really, it's impossible to find the right words. Then as I scrolled down the page, the mother of one of the victims weighed in expressing her raw anger and bitterness. The conversation that ensued seemed like a posting free-for-all. My heart ached for my friend and for this mom who are both dealing with an enormous burden of grief. I was thankful for a few voices who brought some reason and compassion into this volatile exchange of words.
Social media has brought many positive changes–the ability to communicate with a large audience, to keep in touch with friends by simply sending out a short update. Text messaging makes it possible to contact people quickly and efficiently. But lately, I've been more aware of the downside. Maybe it's because you don't look into the eyes of the person you're communicating with, that makes it easier to send out brutal comments and criticism. People are quick to judge the mother whose child climbed into the gorilla habitat at the Cincinnati Zoo or the parents of the toddler who was attacked and killed by the alligator at Disney World. You just write whatever is on your mind and then hit send. There's no compassion or even an attempt to understand what the people involved are experiencing. The biggest problem with social media communication? Once those words are hurled into cyberspace, there's no way to retrieve them. The sting of negativity is there forever. It used to be that when you had a verbal confrontation with another person, there might only be a few witnesses, if any. Now, a Facebook or Twitter post can be viewed by hundreds if not thousands or even more.
Last Sunday, my pastor talked about how damaging words can be. He referenced James 3:1-12, a scripture passage that tells about how something as small as our tongues can be so destructive–just as a small spark can start a huge firestorm. (Something we're painfully aware of here in central Washington as another fire season begins). The same guidance for speaking can be applied to our social media conversations. Instead of rushing to comment and pass judgment on others, maybe we should pause and ask ourselves the three questions Pastor Jeff mentioned in his sermon:
1. Is it true?
Do we know the facts about what's being said–or is it hearsay?
2. Is it helpful?
Is what we're considering passing along something that will have a positive impact?
3. Is it necessary?
How important is it that we share this information?
Maybe when we feel strongly about joining a social media conversation, we need to put love and compassion first and leave judgment and criticism behind. Most of us are struggling through life to do the best we can. And if there's a need to confront or express our opinion, we can consider how to communicate this in the most loving way possible.
How do you respond to negative comments on social media?
In 1992, artist Thomas Blackshear II, painted a picture titled Forgiven. It took my breath away the first time I saw it. The image is a contemporary man wearing a T-shirt and dirty jeans, holding a mallet in one hand and a nail in the other. The expression on his face is desperation and exhaustion. Standing behind him and holding him up, is Jesus. His nail-scarred hands appear large and strong. His face is tender as he embraces this man, a picture of God's love and forgiveness, the real message of Easter.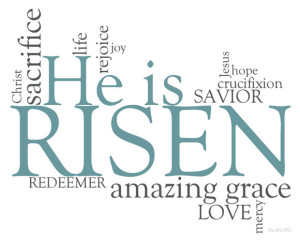 Tears welled up in my eyes. The man in the painting reminded me of my husband Randy. He had tried over and over to stop the deadly spiral of alcoholism that he was caught in. Sometimes he broke down in sobs of desperation and anger. No matter how hard he tried, he couldn't stop drinking–even though it was destroying him.
But this painting gave me hope. Though Randy's addiction seemed hopeless, as a Christian, I had to believe that Jesus was right there loving Randy, and that his arms wrapped around him would never let him go.
One week before Easter in the early 1990s, Randy agreed to have our pastor and others pray for him. Pastor Mark and several others placed their hands on Randy's head and shoulders and prayed. It was powerful. We all felt the intensity of God's presence. Pastor Mark turned to me and said, "Deb, here's your husband back."
I noticed Randy's eyes seemed clear and at peace, no longer tormented. He felt free! Sadly, after a week of experiencing this miraculous freedom, the old patterns crept back in. Randy struggled with his addiction until 1998 when he finally came to believe that God loved him and had forgiven him. Grasping that truth made all the difference for him. He has been free in Christ since then!
Today, on Good Friday, my thoughts have turned to this painting and the picture of a defeated and desperate man. Tears come to my eyes as I realize once again, the power of forgiveness. Maybe Randy needed that very real taste of freedom he experienced in order to ultimately be able to accept God's unconditional love for him.
Really, Randy is no different from any of us. We all have sinned and fallen short of God's glory. We all have held the mallet and nail in our hands, demanding our own way, instead of humbly submitting to God. I like to think I would never have been part of the crowd shouting, Crucify him! I know better, though. Without God's amazing gift of grace and forgiveness, I'd never have submitted my life to Him. Only through the pain and heartache of Randy's struggle with alcoholism, was I finally able to surrender.
I can't do this.
God can.
I will let Him.
Whatever challenges you may be facing today, the promise and hope of Easter always follow the desperate darkness of Good Friday.
God can do anything, you know–far more than you could ever imagine or guess or request in your wildest dreams! He does it not by pushing us around but by working within us, his Spirit deeply and gently within us.
Ephesians 3:20,21 (MSG)
We could never learn to be brave or patient, if there were only joy in the world. -Helen Keller
New Hope for Marriage Retreat
If you or someone you know is struggling in her marriage, I'd like to invite you to consider New Hope for Marriage, a small group retreat to help wives find hope for their hurting and conflicted marriages.
We're now taking reservations for the Spring Retreat which will be held at Cedar Springs Christian Retreat Center, just outside of Bellingham, Washington, April 29-May 1, 2016.
Christie Miller, my co-facilitator, and I are passionate about helping other women come to the Lord for a transformation and healing of their marriages. We know–we've been there!
For more information, visit: www.nwspeakers.com
Yesterday my husband Randy and I traveled to Wenatchee, our nearest "big" city–only two hours away. I had an appointment with the endodontist (dentists who specialize in root canals) and found out I need to return to have the troublesome tooth pulled. Boo hoo! It's not a big deal, but not fun either.
But what made the day so pleasant was having my best friend with me. I could've made the trip by myself. No problem. Yet Randy insisted on taking the day off to come with me. On the 4-hour round trip, we  chatted about our family, the weather, world events and politics, our budget, and dreams for our future. We escaped the snow and enjoyed spring-like temps, taking a walk on the trails by the Columbia River. We topped off the day by shopping at Costco–really fun when you live hours away from shopping opportunities.  In spite of the disappointing dental news, we had a great time together.
That's what I love about being married to Randy. We just "do life" together. And isn't that what it's all about? Being in the ordinary days, for the long haul–and enjoying the day-to-day moments. It wasn't always that way, though. We've certainly experienced our share of marital struggles.
Recently, a friend who was hosting a retreat for young wives, asked several more "seasoned" wives to write 5 things we wished we'd known when we got married. She compiled our advice and presented it to the younger women.  I would've loved to have this help when I got married!
My list could have included way more than five items, but here's what I came up with:
1. I wish I'd had a better understanding of what it means to love.
I thought all we needed in our marriage was love, but my model wasn't the selfless type of love described in the Bible in 1 Corinthians 13. My concept of love was being married to a man who wanted to look into my eyes (on a daily basis) and tell me how much he loved me. I had watched way too many romantic movies—especially the 1970s Love Story where the main character's words of wisdom were "love means never having to say you're sorry." A more experienced wife could have asked me, "And how's that working for you?"
2. I wish I could have accepted and appreciated my husband for who he was and not for who I thought I needed him to be.
I thought marriage was all about being happy every moment of every day. Talk about unrealistic expectations! Some of Randy's most endearing qualities are the ones I thought he needed to change. I've learned that love isn't always expressed in words. If I'd been paying attention, I'd have realized that Randy's actions spoke volumes about his love and commitment to me.
3. I wish I'd had the spiritual maturity to understand that God often uses difficult situations and relationships (especially marriage) to reflect who we are and to help us grow to be more like Him.

God uses adversity to refine us and shape us into His image…if we are willing to partner with Him and wrestle through the tough times. It's way too easy to quit before we have run the course. Our marriage is much stronger today because we didn't give up, even though there were many times when we both wanted to throw in the towel.
4. I wish I'd had the courage to speak truth (in love) to my husband. 
I was too afraid to rock the boat, to tell Randy how I felt about issues in our relationship. Instead, I expected him to be a mind reader and guess what was bothering me. When he asked, I'd say, "Oh, nothing's wrong" instead of being honest with him. Learning to communicate has made all the difference in our relationship.
 5. I wish I'd had enough faith to really believe "all things are possible with God"–even seemingly impossible marriages.

It's true that hindsight is 20/20. I can see a lot today that I couldn't when we first married. There's no way to compare the maturity of a 19-year old with the woman I am today who has grown through life lessons experienced through 45+ years of marriage. Yet, having even a mustard seed of faith to hang on and believe God is able to do far more than we could ever have imagined, would've gone a long way to find hope in the tough times.
It's impossible for us to know everything about marriage when we first start out. So much is learned along the way, by trial and error. The good news is that no matter where you are on your marriage journey, God is faithful to see you through. And a little advice from others who have been there is always appreciated!
What is one thing you wish you'd known when you got married?
I'd like to tell you a story. It happened a long time ago, but not in a galaxy far, far away–though living on Okinawa, Japan for three years seemed that way! I'll never forget the first year Randy and I celebrated Christmas overseas  with our sons, Chris and Jeremy, who were 7 and 4- years old. It's a poignant memory as  we've recently said good-bye to Randy's mom. Even though we're heartbroken by her loss, we've found comfort in a parade of memories that span several decades. This is a story about her and her generous heart that blessed our lives beyond anything I could ever have imagined.
Travel back with me through time…December 1978. Two little boys are seated at the kitchen table working on their Christmas wish lists.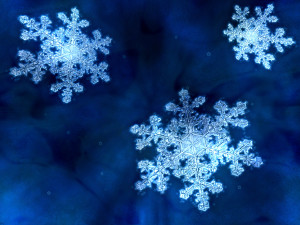 "Mommy, how do you spell bionic?" Seven year-old Chris looked up from writing his Christmas wish list. He'd been searching the Sears catalog for pictures of the Bionic Man, the to-die-for toy every little boy wanted in the late 1970s. He and his younger brother Jeremy had grown increasingly concerned about whether Christmas would come to Okinawa. They wanted to make sure their grandparents knew exactly where to send their presents.
I smiled when I saw their lists. The boys had written pages of their most wished-for gifts; robots, Lego sets, and the all-important Bionic Man. They included catalog page numbers showing where to locate their requests. Rather than lecture them about the virtues of giving, I allowed them the freedom to write without mom-assistance. We sealed their letters and dropped them at the post office.
I confessed silently that I also wondered if Christmas would come to our overseas home. It didn't seem at all like December. Banana palms flapped outside our windows, and the children played outside without jackets. Back home in Pennsylvania, winter had set in. I imagined snow blanketing the countryside. We almost always enjoyed a white Christmas. Not on Okinawa!
The highlight of our pre-holiday days was stopping at the post office to check for packages or letters, the only connection to our family back in the States. This was long before cell phones, Facebook, and Skype. We didn't have a phone. Even if we called the United States from the military base, the phone bill would have cost a small fortune.
I reached into our mail box with anticipation. Empty. I managed a smile. "Don't worry, guys, it takes a long time for mail to come all the way across the ocean to us," I said with forced optimism. They didn't buy it.
As Christmas got closer, I began to get concerned– and more homesick than ever.
Finally, our daily post office trip paid off. There among several letters and Christmas cards was the coveted green slip. We had a package!
Chris and Jeremy jumped up and down. "Mommy, please can we open it?"
How could I say no? The boys ripped off the wrapping paper, and pulled out some chocolate candy, a stuffed teddy bear, and some picture books.
"That was nice of Grandpa and Grandma, wasn't it?"
They nodded, but I could tell they were disappointed.
"Do you think they got our letters?" Chris asked.
"I'm not sure, honey." I knelt down so I could give him my best mom's heart-to heart. "You know, it's fun getting gifts, but we have to remember the real meaning of Christmas. Jesus is the most special gift." I could tell they weren't convinced.
Christmas Eve arrived much like any other day on Okinawa. Business as usual, no last-minute shopping at malls or carolers crunching through snow. Would Chris and Jeremy understand that it was too late for more packages to arrive? I determined to set a positive example. We could still celebrate Christmas, even in a foreign country, even without many gifts.
We attended the candlelight service on base later that night. Randy and I held hands while we sang "Joy to the World." The chapel glowed with flickering candles. I looked around and realized that we had become an extended family with these friends we had come to know. Even though we lived in an unfamiliar place, we weren't alone.
The chaplain interrupted my thoughts. "You might not realize it, but you're making memories for a lifetime here. Oh—one final announcement. I've just gotten word that there's been an unexpected mail delivery tonight. Be sure to stop by the post office. Maybe there's a surprise for you. God bless you–and Merry Christmas!"
Of course, we joined the crowd of families checking our post office boxes one last time before Christmas.
"Daddy, are there any packages for us?" Chris and Jeremy looked hopeful.
They cheered when they saw the green slips in our box. We quickly took our place in line. I held my breath while the postal clerk searched through the mountains of packages. None of us could believe the huge package she set on the counter addressed to Chris and Jeremy Kalmbach.
Randy helped the boys tear open the gigantic box from Pennsylvania. On top of the stack of wrapped gifts was a letter.
Dear Chris and Jeremy,
We know it's hard to be far away at Christmas. Here are all the gifts you wished for. We love you and miss you. Have a wonderful Christmas!
I still remember the incredulous look on our sons' faces as they unpacked that box. There were the Lego sets, the robots, and yes, even the Bionic Man.
I felt stunned that Mom had found every single gift. My first reaction was embarrassment for allowing the boys to write such extravagant lists. Then I understood. They wanted us to feel their love and the joy of our family Christmas traditions, even halfway around the world.
And isn't that what Christmas is all about? The love of family and friends and gifts sent to homesick kids is only a small reflection of God's most extravagant gift, His special delivery of a Savior to a broken and hurting world.
Not all of us can do great things. But we can do small things with great love. –Mother Teresa
Thanks, Mom, for the many ways you showed God's love to us!
This past week, the topic of conversation nearly everywhere I went, was the tragic terrorist attacks in Paris. The horror of what happened there and in other places–Lebanon, Nigeria, and now Mali, is beyond belief. How can this happen? How can a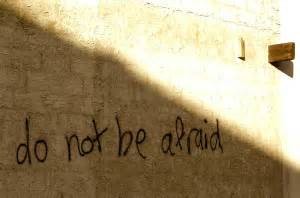 group of people have consciences seared to the extent that they believe what they're doing is heroic? They believe killing "infidels" and then killing themselves brings ultimate glory to themselves and their god.
In contrast to those horrific events, Randy and I, our two sons, Chris and Jeremy, and granddaughter Lucy traveled to Ohio a couple of weeks ago to celebrate my mother-in-law's life. Lucy, who is 3-years old, has the innocent, carefree outlook on life that children her age enjoy–and they should! I loved hearing her giggle when we played hide & seek in the hotel room. Where could Lucy be? She tried her best not to wiggle and give away her hiding place under the comforter of the king-size bed. Of course, we knew right away where to look. That lump under the covers was a give away–but we searched in the closet, behind the curtains, and even in the bath tub. When we finally "found" her, she shrieked with delight. Observing life through a child's eyes is so refreshing–especially when life is heartbreaking.
Lucy experienced some panic, though, when we went through airport security. Her favorite stuffed animal, a giraffe named "Safari", also had to go through security. This was Lucy's worst nightmare. We had to pry Safari out of her arms so the giraffe could be inspected by the security agents. We promised Lucy that Safari would come through on the conveyor belt. She was inconsolable until she saw her stuffed animal. Then came the series of 3-year old questions…Daddy, why did they have to take Safari? He explained that we have these security procedures for safety. Sometimes there are bad people who try to bring things on the plane that could hurt others. After many more whys, Lucy seemed to accept her dad's explanation. On our return flight, she placed Safari in the tub along with our other belongings to be checked by security. No problem this time.
I'm a lot like Lucy. I want to ask my Heavenly Father why? Why are there bad people who hurt others? There aren't easy answers. We live in a broken world where evil is a reality. As much as I'd like to pretend it isn't so, it's impossible to ignore the facts. Flawed people follow flawed teaching. They become blinded to humanity–innocent people who are husbands, wives, parents, brothers, sisters, friends–all enjoying life–a meal at a restaurant, a soccer game, a concert in Paris, only to be shot at, wounded, or murdered. Our world has become an increasingly dangerous and violent place.
How do we cope with the uncertainties and dangers posed by terrorists? I continually look to the Bible for comfort and hope. The phrase "do not fear" appears at least 365 times in scripture. That's significant! Psalm 46 offers this encouragement:
God is our refuge and strength, an ever present help in trouble. Therefore we will not fear, though the earth give way and the mountains fall into the heart of the sea, though its waters roar and foam and the mountains quake with their surging.
The God of the Bible, who I choose to believe, promises never to leave us or forsake us. He is our refuge and strength, the One who never changes, no matter what happens around us. The pastor at my mom-in-law's service said there are no free passes through the valley of the shadow of death. None of us escapes walking through difficult, even heart-wrenching times. But this promise assures us we will not walk alone. Your rod and your staff they comfort me, says a familiar passage from Psalm 23. We don't have control over terrorism, but we do have control over where we will focus our thoughts. When fear threatens to wrap its icy fingers around my heart, I will remember the verses that emphatically say: Do not be afraid!
How are you coping with the escalation of terrorism?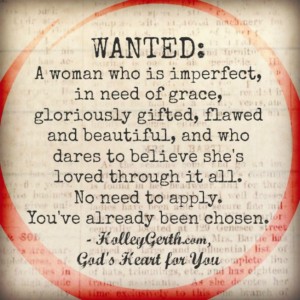 I recently enjoyed some coffee time with a few girl friends at the delightful 3 Bears Cafe and Quilts in our small town. It's the kind of place where you feel good just being there, surrounded by bolts of bright-colored fabrics and a warm, welcoming atmosphere.
Our conversation focused on what was happening in our lives. As I came away from our time together, I thought about how each of us has struggled  with a negative opinion of ourselves. The "voices" that tell you you'll never be good enough to attract a caring, kind man, you're too stupid to ever amount to much, you'll never be able to change in a positive way. One friend told how her 8-yr. old grandson already considers himself a loser! How sad that he's decided this so early life.
At one time or another, we've all heard about the power of words–how they can have a positive or negative impact–especially when we're vulnerable as children. Even though we can't control the words that others may hurl at us, we can learn to deflect them. We can sidestep them–evaluate whether what is being said has any truth. Then we can focus on God's truth of who He says we are instead of being influenced by others' opinions. We can believe we are enough.
When I was a third-grader, I had an emotionally unstable teacher. As I child, I didn't have the maturity to evaluate her comments, to temper them, and be OK with myself. Instead, I spent that year in her classroom terrified of her anger. We students didn't know who the unsuspecting victim of her wrath would be on any particular day. On at least one occasion, it was me. One June day, I sat at my desk long after all my classmates had finished their math tests. My clammy hands felt sticky on the desk. The blank test paper told the story. I didn't have a clue what I was doing.
Mrs. Miller (name changed to protect the not-so-innocent) glared at me with her hands planted on her hips. What don't you understand?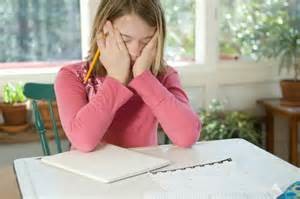 Uh-I don't know, I stammered.
What don't you understand? Mrs. Miller screamed at me. She picked me up out of my desk and shook me, trying to force out an answer.
By this time, I was hyperventilating. I don't remember how I got free from her grasp. All I know is I ran out of the classroom without looking back. I pedaled home on my bike at lightspeed. I refused to go back to school that afternoon. In between sobs, I tried to explain to my mom what had happened. I had bought the lie: I was stupid. School was no  fun. I had to be on high alert because of a teacher's emotional outbursts. Math was difficult through most of my school career.
The following year, I had a patient and compassionate teacher. She was surprised by how shaken I was when asked to go to the blackboard to solve a math problem–a story problem–the worst! She wrapped her arm around me and assured me I could do the math. With encouragement, I found the classroom to be a safe place where I could learn and grow.
It isn't easy to move beyond the negative, critical voices we've all experienced. To believe we are enough, that God designed us to be unique, beautiful creations. I really like the graphic by Holly Gerth inserted above. Yes, we are imperfect and flawed. Some of us can't do math. But we're loved through it all if we can only dare to believe. And the best part is that we don't have to apply to be selected as a recipient of God's love. He has already chosen us.
Here's what the Creator of the Universe says about you:
You are fearfully and wonderfully made. Psalm 139:14
I have loved you with an everlasting love. Jeremiah 31:3
I will strengthen you and help you. Isaiah 41:10
I have called you by name. You are mine. Isaiah 43:1
I have engraved you on the palms of my hands. Isaiah 49:16
I rejoice over you with singing. Zephaniah 3:17
You are worth more than many sparrows. Matthew 10:31
I will be with you always. Matthew 28:20
I have called you friend. John 15:15
I chose you. John 15:16
Today's Assignment: Begin to believe YOU ARE ENOUGH!