I saw my gra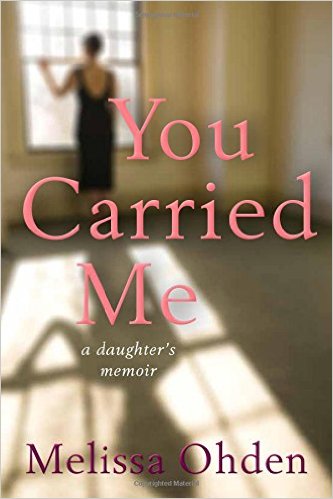 nddaughter Lucy's face for the first time on an ultrasound when her mom was about 20 weeks pregnant. The clarity of her facial features took my breath away. I fell in love at first sight!
I couldn't help but think of my experience with baby Lucy when I read Melissa Ohden's powerful memoir, You Carried Me. Her birth mother was farther along in her pregnancy than when my daughter-in-law had her ultrasound. The circumstances were tragic. Melissa's mother had a failed abortion. Instead of dying from the poisonous saline solution administered to abort her, baby Melissa was born alive, weighing in at 2 lbs. 14.5 oz. She was adopted by a loving couple who were willing to take on the special needs Melissa might have as a result of the botched abortion. Miraculously, Melissa had no long-term medical complications. 
She discovered at age fourteen that she was an abortion survivor. Melissa had known from an early age that she had been adopted. Finding out that she was aborted and then survived, threw her into an emotional tailspin. Her courage to persevere in the midst of heartbreaking circumstances is inspiring. As a young adult, Melissa began a decade-long search for the truth about her birth and her birth parents. The outcome is nothing short of miraculous. At times while I was reading this book (which I could hardly put down), I had to remind myself "this is a true story."

Melissa is honest and straight-forward as she tells her story, yet she's careful to protect the identity of her birth parents. The level of healing and forgiveness the author has experienced in dealing with circumstances clearly out of her control, is a testimony to her faith. It seems Melissa's life was spared for a greater purpose–to become a voice for the unborn and an advocate for women, men, and children impacted by abortion.