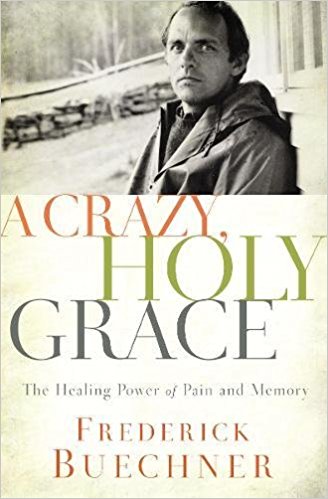 This collection of essays from Frederick Buechner delve into the nature of how we deal with pain and loss. Buechner is no stranger to this topic as he has spent much of his life grappling with his father's suicide when he was a young boy. As an adult, he faced the anguish of his daughter's anorexia. Even though God may seem silent during  times of crushing grief, Buechner discovered God's presence and his grace–that he truly is close to the brokenhearted.
The author, an excellent storyteller, tells about an experience at a retreat. Someone commented to Buechner that he had experienced a great deal of pain in his life, but he been a good steward of his pain. That was a new concept to Buechner–and to me as well. I like the idea that we can choose a positive way to manage the sad and puzzling events that happen in our lives. We can be good stewards of our pain.
Buechner says the tendency is to push pain away, to forget what happened, to never speak of a loved one we have lost.  Yet miracles happen when we walk through the gates of pain.
Miracles happen because of the willingness to open the door into your pain. Open your ears and your eyes to the elusive, invisible, silent presence of healing, of the power of God to heal, which moves as quietly, as undramatically, as the wind moves.
The author concludes that joy is at the end. When we enter through the gates of pain, we can encounter joy. Treasure can be found when we are willing to work through our sorrow. Buechner's gentle, easy style draws readers in and gives hope. His compassionate, authentic wisdom make this book well worth reading.
*I received a copy of this book from the publisher in exchange for an honest review.