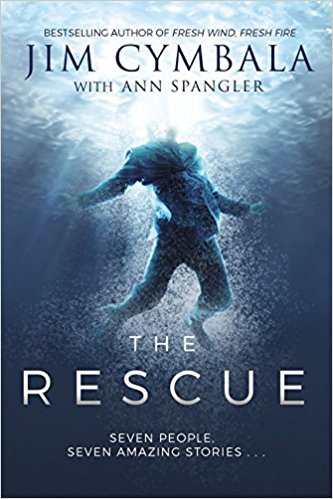 If you've ever wondered if God is at work in individual lives, then you must read The Rescue. This book tells the stories of seven people impacted by the abuse or poor decisions of others– or by their own destructive choices. God's intervention in their lives is nothing short of miraculous. An invitation to church, the "chance" hearing of a radio or TV sermon, or a flight attendant's conversation with a passenger reading his Bible all changed the trajectory of their lives.
Once I started reading each story, I couldn't put the book down. The author has done an excellent job of drawing you in to seven uniquely different and challenging life experiences. Each person faced extreme circumstances. Yet these powerful testimonies of Jesus' redemption and healing offer hope and encouragement. More than likely, we may know someone who suffers from similar problems: drug addiction, sexual abuse, homelessness, and the negative impact for children growing up in dysfunctional, broken families.
When much of what we hear each day is bad news, The Rescue provides a ray of sunshine and hope. This book is a good choice for anyone who feels hopeless. Anyone who needs a boost of encouragement and the hope of having their life transformed will find good news here.